Dr. Jacques Imbeau. As a dentist his scope of practice is as a general dental practitioner and he is registered as such with the Dental Council of New Zealand under the HPCA Act 2003. He graduated in 1980 with a D.M.D. ( doctorate in dental medicine ) from the Faculty of Dental Medicine, University of Montreal, Canada, studied for and passed the New Zealand Dental Registration Examination ( NZDREX ) in 1993 at the Faculty of Dentistry, University of Otago in Dunedin and gained his NZ dental registration as a general dental practitioner in early 1994 ( DCNZ– DD-2763 ). As a natural medicine practitioner he is registered with Natural Health Practitioners New Zealand ( NM-2447 – Nutrition, biochemistry and homeopathy ) and he is registered as a full professional member of the New Zealand Natural Medicine Association ( NZNMA-0053).
ZERAMEX® P6 implants in site # 46-47 to replace failed endodontically treated teeth. The crowns are veneered zirconia – screwed in with VICARBO® Carbon Fiber Screws – 100% metal-free and cement free!
Basically this is a very good example of using ZERAMEX® P6 to replace infected posterior teeth. This lady was aware of the issues with titanium implants and had heard about ceramic implants. With ZERAMEX® P6 I was able to provide a solution superior to titanium from an aesthetic and biological point of view. The infected teeth were remove surgically with advanced extraction therapy, including MP3 and Mucograft. The implants were inserted 6 months later and then restored about 3 months later. The patient did not need to wear a protective splint because P6 is a two-part system. With the VICARBO® screw there is no metal and no cement and it is totally reversible, if necessary. Basically all the flexibility of a titanium implant system without the negative aspects.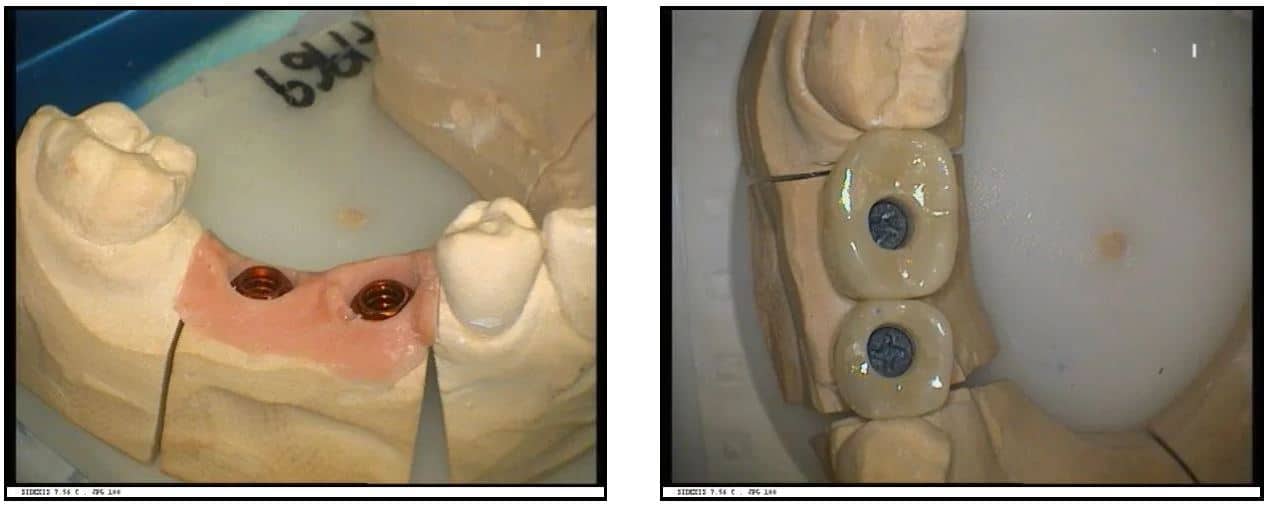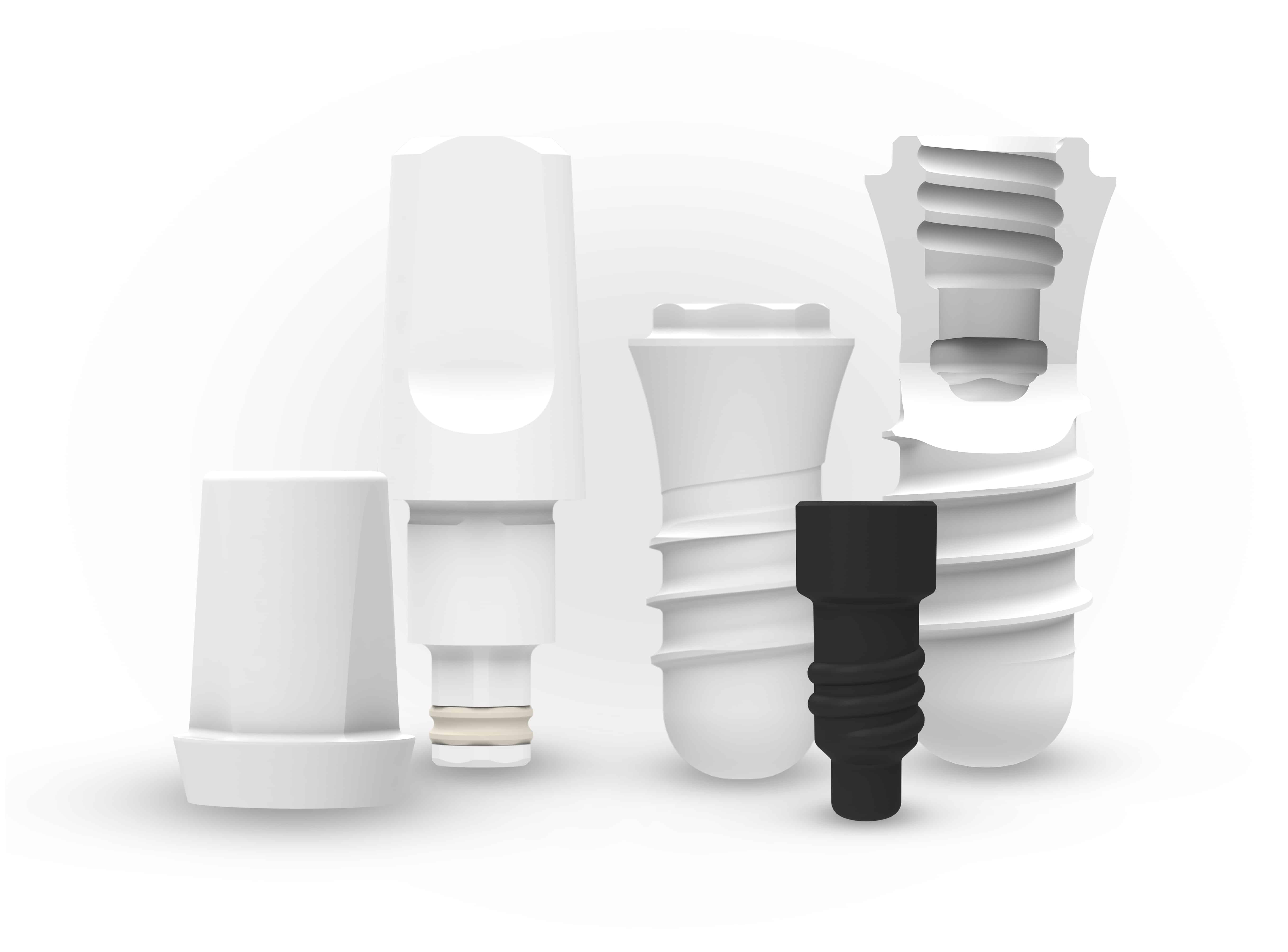 The ZERAMEX® P6 offers great flexibility with its threaded connection and ceramic abutments.
CLICKING HERE to learn more!