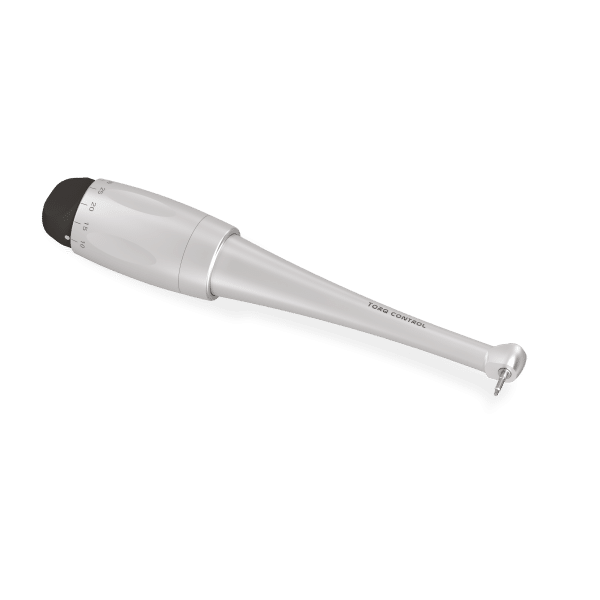 The precision of the screwing of the prosthetic element on the implant is essential for the success of the implant treatment. The ideal tensioning makes it possible to guard against any risk of unscrewing or fracturing of the screw. Calibrated screwing can only be guaranteed by using a precision instrument with a torque setting.The Torq Control ® Torque Wrench perfectly meets these requirements.
Universal torque wrench, compatible with all implant systems
Extreme clamping accuracy thanks to 7 detachable torque levels 
Automatic disengagement for optimum safety
Only 135 gr for a better freedom of movement
Micro-head for easy mouth access
100 ° optimal angulation of the head to facilitate access to the posterior sectors
Easy maintenance : monoblock design with a smooth surface limiting areas of bacterial retention 
Automatic crown and bridge removal
Precision instrument equipped with a torque adjustment system for screwing prosthetic components at specified torque settings.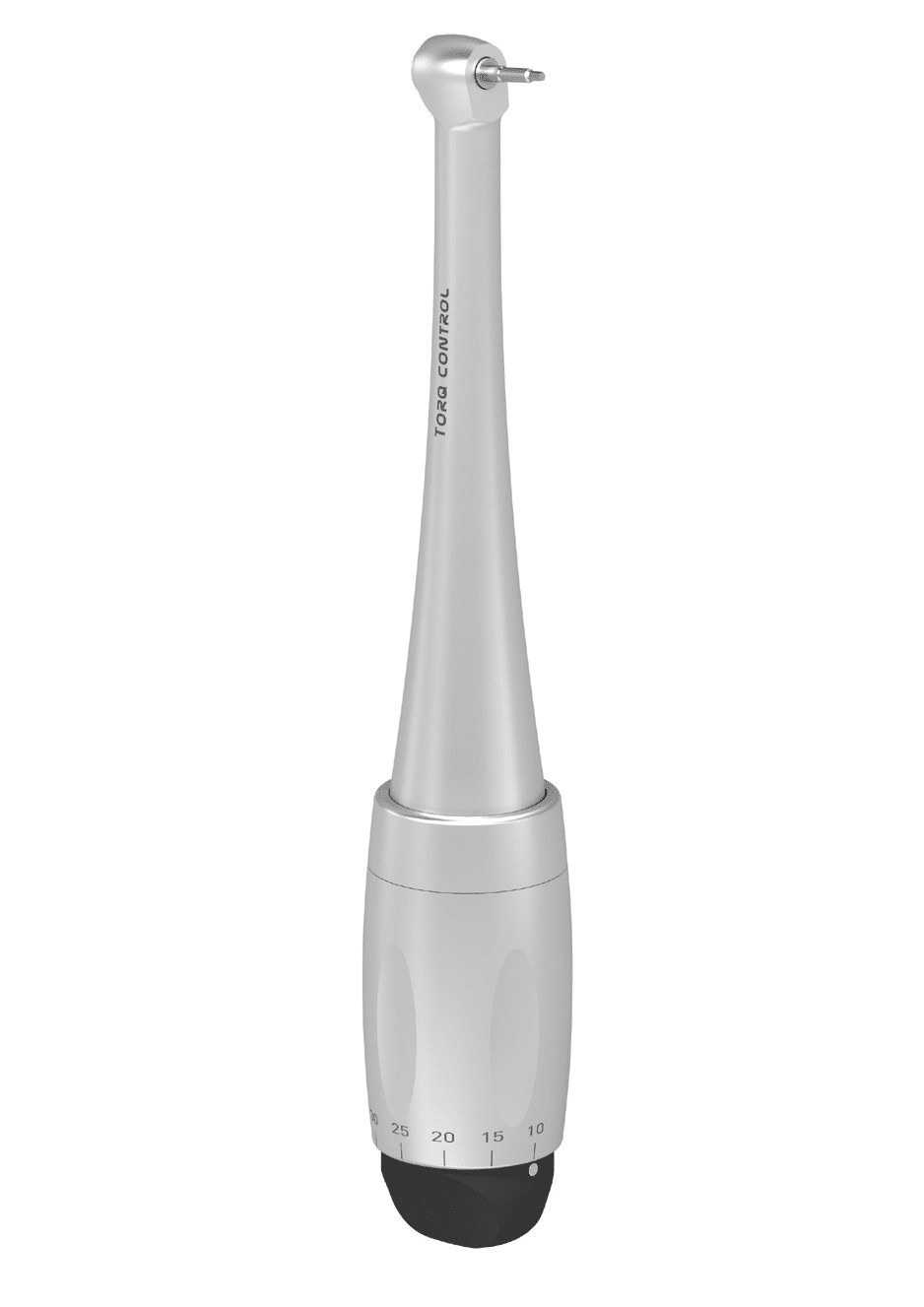 Automatic declutching when the selected torque is reached of screw tightening
Compliance with protocols. Limitation of the risk of screw breakingor unscrewing.
Micro-head and ergonomic handle
Excellent visibility in the mouth. Easier access to the posterior sectors.
7 torque levels (10 to 35 N.cm) and universal connection of the prosthetic mandrels
Compatibility with all the implant systems.
Easy and rapid use
Reduced amplitude of movement compared with tightening using a ratchet wrench.
Torq Control® – Universal Torque Wrench by ANTHOGYR
Precise torque tightening of the restorative parts to the implant is mandatory for success. Accurately locking of the abutment screw will help to avoid any risk of screw loosening. Accurate tightening also eliminates possibility of over tightening and any potential damage to the screw.
Calibrated tightening can only be guaranteed through the use of a precision instrument offering a torque control system.
The dynamometrical manual wrench *Torq Control®has been specially designed to be the mos accurate system available on the market today.
Main advantages of Torq Control®
Universal torque wrench, recommended with any type of implants
Perfect control of torque at 7 torque values (10/15/20/25/30/32/35N.cm)
Automatic declutching for optimum security when reaching desired torque

Lightweight for a ease of use
Optimized access in mouth thanks to the small head size
100° angulated micro-head for easy access in mouth, especially in difficult to reach posterior
One piece design with smooth surface to limit bacterial retention
Must have tool for All-on-Four treatment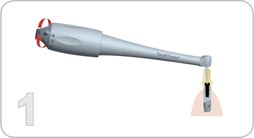 Select the recommended torque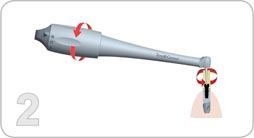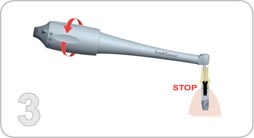 The screw automatically stops when the selected torque is reached
TORQ CONTROL

Tool type according to NF EN ISO 1797-1

Diameter of the tools (mm) according to NF EN ISO 1797-1

Maximum length of the tool (mm)*
Purchase now for just $875 USD
Contact us using this form and we will get in touch with you!