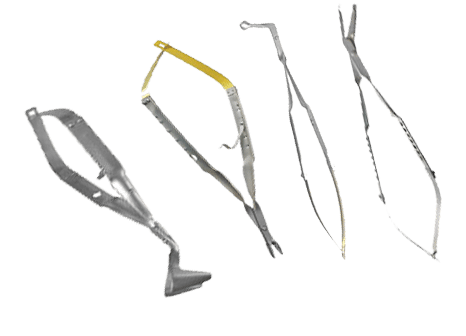 Family owned and operated since 1993. Excellence and innovation are our tradition.
Forward Thinking : From concept to prototype to manufacturing we're focused on where our customers' needs will be tomorrow.
Problem Solvers : We work closely with our customers to design new or modify existing instruments to best serve their needs.
Customer Support : Our lifetime guarantee covers all Laschal surgical products. Our team is always available to assist you.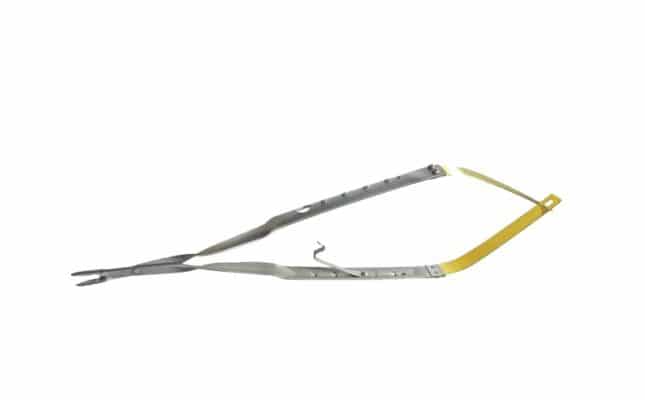 New locking mechanism never fails to disengage the needle

True vertical disengagement is ideal for left or right hand

Smooth rifle construction never snags a suture while tying a knot

Elastic metal allows for a true grip on all size needles without bending out of shape. Fully universal
Reverse spring forceps stabilizes any size and shape abutment during positioning and threading

75 degree E/W angulation retracts the cheek for easy delivery and placement anywhere in the mouth

Carbon-free metal will not scratch, damage or contaminate the abutments or implats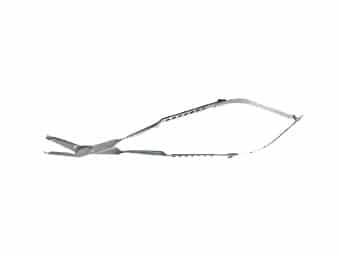 For atraumatic removal of all sutures, even when buried by tissue

Elastic metal allows 3x greater sheer at the very tip of the scissors. Combined with a blunted point, this scissor pushes tissue out of the way when closing, and only cuts the suture

Remains sharp at the tip for minimum five years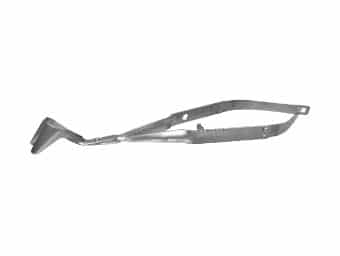 For collecting bone material, delivering to the implant site, and packing the material around the implant

Half-moon tips circumnavigate any size implant

Carbon-free metal will not contaminate the implant or the site
Founded in 1993, Laschal has earned a reputation for being the best in class. Described by end-users as the Rolls Royce of surgical instruments. Lighter than steel and stronger than titanium, the performance is simply unparalleled. Where common instruments last an average of six months, Laschal instruments approach a decade of performance without decay in product structural integrity.
Laschal Surgical, Inc. is dedicated to the advancement of the tools being used by professionals. As technology, materials, and engineering continues to evolve, many traditional instruments and procedures are changing to help provide superior services. Whether it's a specific procedure like removing a broken file or an everyday routine such as removing a suture, the right instruments can make all the difference. Many of our Laschal surgical instruments are designs requested by "out of the box" thinkers.
Laschal Surgical, Inc. has been designing and manufacturing custom dental and surgical instruments for three decades. Founder Dr. Jeff Lasner has spent this time consulting with many of the top dental professionals around the world. The results are an advancement in design and manufacturing that has created the finest instruments being used today. Many of these instruments have been used in instruction surgeries by the top professionals in the industry.
We have been able to design and engineer these world-class instruments due to our proprietary Spring Stainless Steel material. Unlike traditional stainless or carbon steel instruments that are very rigid and therefore break easily, the Laschal material is light and more flexible enabling our designs to perform at much higher levels. But don't let the featherweight fool you, these instruments last greater than 4x as long as their traditional stainless steel counterparts being used by most today.
At Laschal Surgical it's our mission to continue to provide innovative, reliable and superior instruments and products for many years to come.
Contact us using this form and we will get in touch with you!