Michael Foley is a Dental Industry Executive, Distributor of Metal-Free Ceramic Implants, Biocompatiblity Product Entrepreneur and Investor.
He is the President and Founder of Emerginnova which is a distributor of ZERAMEX in the US market. ZERAMEX is a growing company with a solution that is evolved like metal-implants but has all of the benefits of Ceramic Implants. Zirconia dental Implants are a hot topic in Implant dentistry at present time. Patients have a huge demand for the most esthetic and biologically compatible options.
The future of implants has never looked brighter!
Michael attended the University of Georgia and throughout school he had his eye on working in export management, representing the U.S. and managing sales to other countries, specifically Europe. His fluency in French led to an opportunity with Anthogyr and their desire to bring their AXIOM implants into the U.S. market. Anthogyr is a dental equipment manufacturer based in France near Geneva, Switzerland. Since working as Anthogyr's North American Agent of distribution and sales in 2006, he has had an interest in biological dentistry.
Michael got engrossed by the idea of ceramic implants after a meeting that he attended in Miami with the International Academy of Ceramic Implants (IAOCI). He then got introduced to the ZERAMEX system, a two-piece, screw-retained ceramic implant. The big reason why Michael became involved in biological dental solutions and ZERAMEX ceramic dental implants is because then and now, all the ceramic implants in the U.S. were manufactured with the implant and abutment as a single piece. This can cause temporization (integration) issues for a patient and make removing the abutment difficult.
No one knows more about the Dental Implant market and the future of this sector than Michael Foley.
Michael is often being invited as an expert on the industry trends by dental professionals and dental health enthusiasts.
Alex Martins
The Sales Manager
Alex Martins is a General Manager of Sales, Surgical & Restorative Specialist, with a background in client satisfaction!
Alex Martins brings flexibility and customer awareness to every client, transaction, or conversation. He truly believes in the customer being first, and always positions his solutions with the client in mind.
Alex Martins attended FIU's College of Business program, majoring in finance with a minor in business operations. At a young age, he found a true passion for mathematics. Having scored very high in the SAT Math portion, he knew what he planned to study and dove right in to finance. Alex graduated with a 3.8 GPA and plans to return for his MBA after purchasing his first home! He is goal driven and dedicated, whether it be for business or pleasure!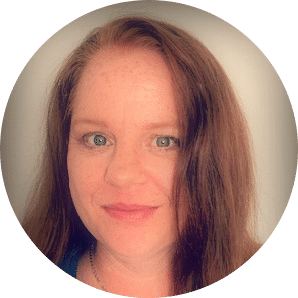 Kristie Hansley
The Operations Manager
Kristie Hansley started with Emerginnova in February of 2018 and quickly worked her way up within the company to be the Operations Manager.
Kristie obtained her degree in Business Management from Chaminade University, and also held a Certificate as a Pharmacy Technician. She has a strong background in the medical field and a knack for client relations, making her the perfect fit for her role within our company. With her holistic approach in her personal life and eco-friendly lifestyle it's no surprise that she pursued a position within the field of metal-free dental implants.
Kristie oversees the daily operations of the business but you will frequently find her on the phone, joking with clients while placing orders or taking care of client accounts. She is passionate about making sure the doctors have the equipment and products they need to take care of their patients.
Kristie is a U.S. Navy veteran, a loving wife and the mom of two rambunctious boys.