Emerginnova presents the unveiling of our newest dental implant, ZERAMEX® XT, done by Dr. Yuri May of Natural Dentistry of Connecticut. Watch the video below to see the overview of ZERAMEX® XT and a side-by-side comparison versus the ZERAMEX® P6.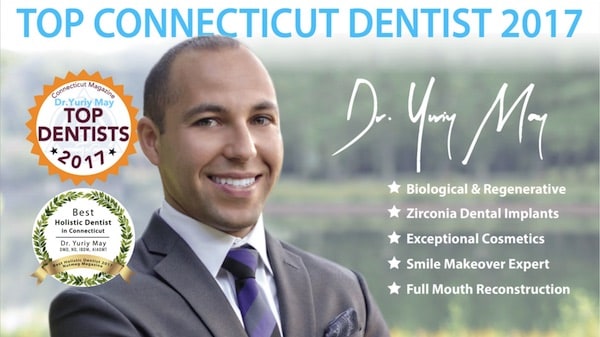 Dr. Yuri May is redefining the future of dentistry to be integrative, biological and holistic, impacting full body health and overall wellness. With specific focus on premium biocompatible materials and detoxification from years of toxic dental materials and/or procedures alongside environmental toxins and bad lifestyle choices, 
Dr. May uses his skills and knowledge to bring patients back to health, educate them on how to maintain their optimal balance and ultimately, helps them feel and look beautiful, from the inside out, not just with a gorgeous new smile.
Natural Dentistry focuses on using premium dental materials known to be non-toxic, less damaging to health and non-reactive with the bodies other organ systems. By selecting the most premium, non-toxic, chemical free, biocompatible dental materials on the market, Dr. Yuri May delivers health transforming and health optimizing dental and medical care. With non-invasive procedures like no anesthesia, no drill fillings through cutting-edge SOLEA Laser technology and IAOMT Based SAFE amalgam removal, Natural Dentistry changes lives of patients through amazing and transformational dentistry.
While the focus is health, we recognize that beauty and confidence is incredible boost to wellness, and Dr. Yuri May is known for his nationally recognized full facial smile transformation, exercising his cosmetic artistry and his scientifically proven superior dentistry.