The Osstell Beacon helps you to objectively and non-invasively determine implant stability in a matter of seconds. It uses proprietary and evidence based RFA (Resonance Frequency Analysis) technology, based on more than 1000 scientific studies.
Purchase now & get 3 SmartPeg Boxes Free!
1 Osstell Beacon
3 SmartPegs worth $375 absolutely free!
Get started with your Osstell Beacon
Simply follow the steps below.
Step 1 – Charge your Osstell Beacon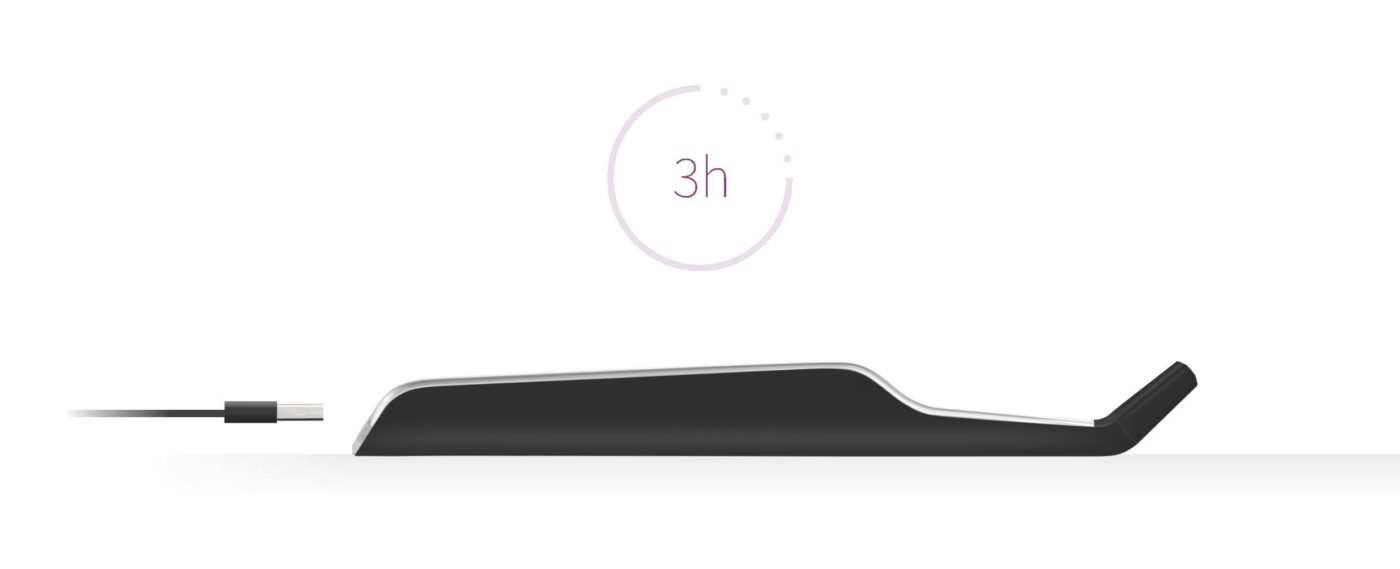 Step 2 – Start measuring!
Prior to use on a patient, place a barrier sleeve over the Osstell Beacon. The barrier sleeve helps prevent cross-contamination and helps keep dental composite material from adhering to the surface of the instrument tip and body, and discoloration and degradations from cleaning solutions.
Recommended barrier sleeves:
Omnia: Non sterile cover, Art No 30.Z0600.00, Sterile cover Art No 22.Z0600.00
PremiumPlus: 123, Small short 123, Small.
TIDIshield, Art no: 21021, Art no: 20987. www.tidiproducts.com