Dr. Stefan Röhling, Germany
Modern dentistry is evolving constantly and at a fast pace. Straumann strongly focuses on important trends in dentistry in order to offer your patients innovative treatment options that make them smile – and you stand out from the competition. In this EAO issue of "Straumann Live", we present you what key opinion leaders like Ophir Fromovich, Blackie Swart, Hugo Madeira, and Stefan Röhling have to say about the topics Immediacy, Digital Dentistry and Ceramic Implants.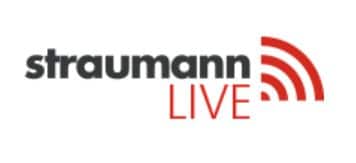 About Stefan Röhling
Stefan Röhling
Dr Röhling received his dental degree from the Ludwig-Maximilians University in Munich, Germany, in 2009. Between 2007 and 2009 he has worked for AO Research Institute, Davos, Switzerland. Since 2009 to this day he has been working for the Clinic of Oral and Cranio-Maxillofacial Surgery and for the High-Tech-Research-Center of CMF surgery of the University Hospital Basel, Switzerland. Between September 2013 and October 2014 Dr. Röhling has worked as a postdoctoral research fellow for the Department of Periodontics, The University of Texas Health Science Center at San Antonio, USA (Chair: Prof. David L. Cochran). Dr. Röhling is a speaker for the International Team for Implantology and since 2006 he has been involved in many experimental and clinical studies dealing with zirconia dental implants. As first and co-author, he has published many journal articles dealing with ceramic implants and he is also first author of a book chapter dealing with dental implant surfaces.