Dr. Shelby Nelson of Custom Periodontics & Implantology shares her experience in placing her first ever Ceramic Dental Implant. Watch the video below as she lists down the reasons why she chose to move forward with ZERAMEX XT!
The patient had a Titanium implant with adequate bone and adequate tissue but it produced a gray hue which can't be masked. It made the patient unhappy so she had it removed and replaced by a Ceramic Dental Implant – ZERAMEX XT. Check out the photos below.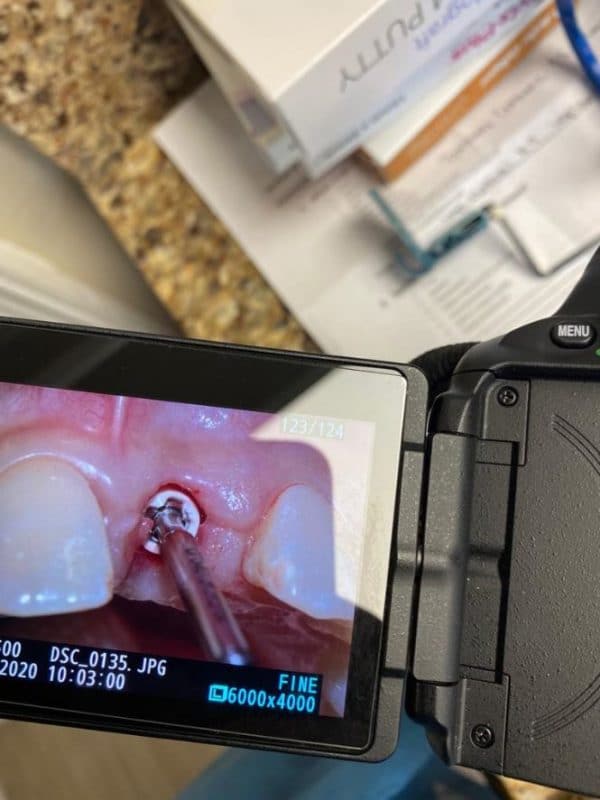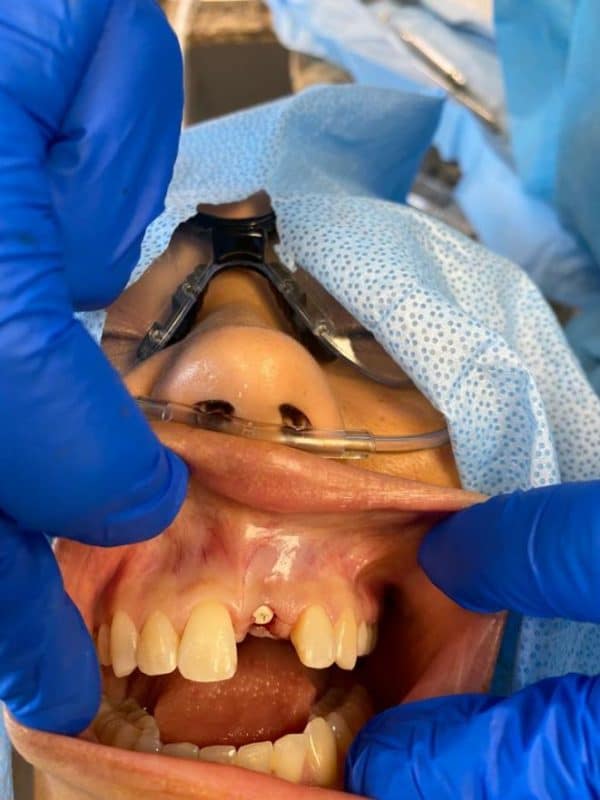 Shelby Nelson, DDS, MS
Dr. Nelson was born in Amarillo, Texas, and later moved to Plano, Texas, to complete her high school career. She graduated with honors from Saint Edwards University in Austin, Texas, with a Bachelor of Science in biochemistry. She then attended dental school at Baylor College of Dentistry and was accepted into an additional rigorous 3-year periodontal residency. She obtained her Master of Science in oral biology and her Certificate in Periodontics in 2012 from Baylor College of Dentistry as well. She opened Custom Periodontics in December 2012.
She is a Diplomate of the American Board of Periodontology and an active member in the American Academy of Periodontology, Academy of Osseointegration, Texas Society of Periodontist, Southwest Society of Periodontist, American Dental Association, and Texas Dental Association, and is a board member for her local Fort Worth District Dental Society. She has received numerous awards for excellence in clinical periodontology. She has been elected by her peers as Fort Worth's top dentist.
Among her many hobbies, she enjoys philanthropy and is proud to call Fort Worth her home. She also enjoys spending time travelling with her son, Wyatt.
ZERAMEX®XT has a tapered design allowing optimal primary stability. The internal connection has been specifically engineered to maximize the strength of rigid zirconia and eliminate any lateral forces on zirconia.  
The precise fitting components offer variable placement close to bone level for enhanced restorative margin. The heart of the connection is the VICARBO® screw. Comprised of many individual threads of carbon fiber that run vertically, uncut down the length of the screw to durably absorb the tensile forces and give the VICARBO® screw its exceptionally high strength.
Learn more about this Metal-free ceramic dental implant by CLICKING HERE.