The white or the gray implant? Which one would you choose?
The result of our online survey was simply overwhelming: Of the more than 1,000 participants, almost 88% would choose a white dental implant!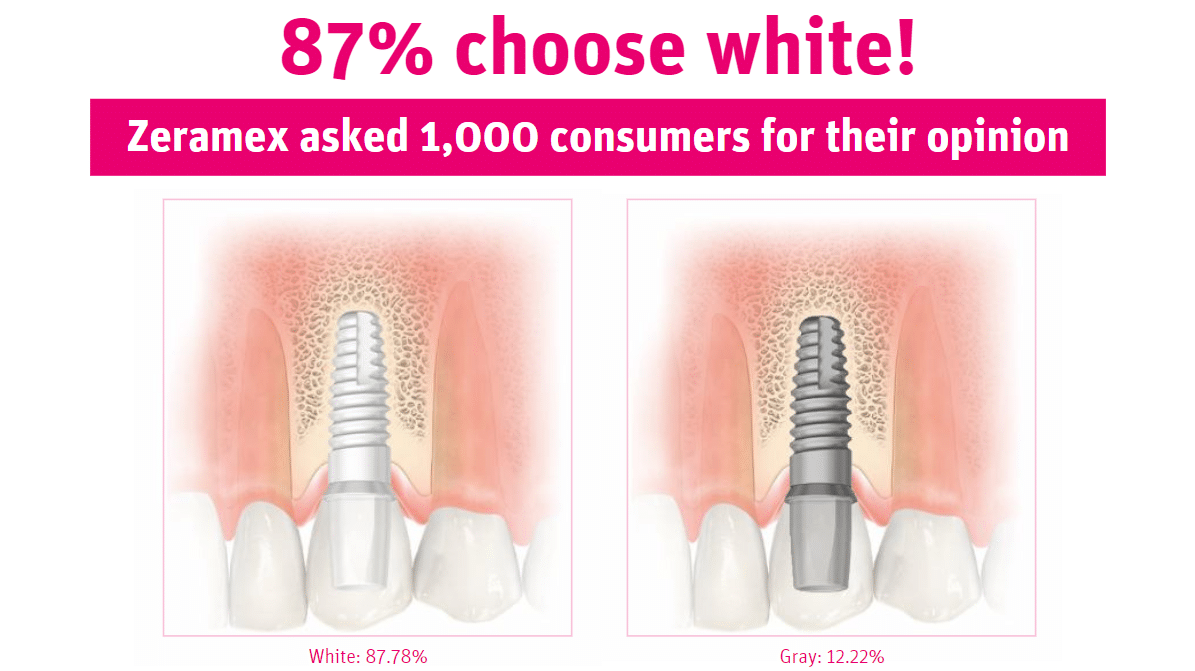 Zeramex thanks you for taking part of the survey!
With your help, the challenge was successfully mastered!
Thank you for your participation!

In addition to the white color and the natural aesthetics, Zeramex ceramic implants have other positive properties.