September 21, 2020 — I recently had the opportunity to once again connect with Sam Low, DDS, an associate faculty member of the Pankey Institute for more than 25 years and professor emeritus at the University of Florida's College of Dentistry.
During our wide-ranging discussion, we talked about myriad subjects, including COVID-19 and inflammation, as well as why generalizing the effects of the oral-systemic link won't help your patients truly grasp its importance.
Q: COVID-19 is still a big part of our daily lives. How do you see it affecting our discussions with patients about the connection between oral health and overall health?
A: Everything is pointing to chronic inflammation. I saw a word today that's an interesting word: "inflammaging." It deals with this whole cascade of how chronic inflammation, especially with aging, now is becoming the buzzword of most disruptions that are occurring within the body.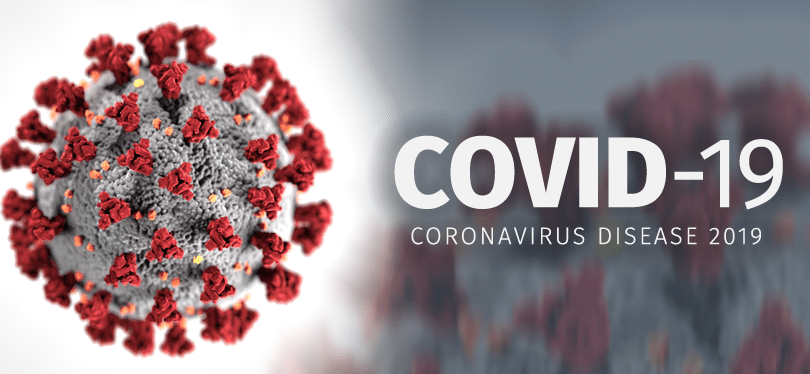 Look at what are called COVID-19 comorbidities: heart disease, diabetes, respiratory complications, and hypertension. Those diseases are similar to comorbidities that we find in periodontal disease. If I were to rank them, it is heart disease, followed by diabetes, followed by respiratory diseases, and others. We have tons of studies showing the links. We have links to asthma. We have links to lung infections. We have studies about respiratory deaths in nursing homes where roughly 10% of all deaths in nursing homes have a comorbidity of severe periodontitis. So, we know the science is there, and we know the link is inflammation.
I still believe that many dental practitioners do not appreciate that what results in death is not only the COVID-19 virus, but the inflammatory reaction to the virus. That's really creating the sepsis that is considered the cytokine storm to the system.
During the dental shutdown time, the patient's oral hygiene was not being reinforced for three months. For our perio patients, debridement was not being performed. And if they're already susceptible to heart disease, diabetes, and respiratory diseases, we have to make sure we are being more vigilant than ever before.
Q: I know we talked about the value of lasers in the dental practice recently. What are you hearing about this technology now and its effect on periodontal disease?
A: We know that patients with moderate to severe periodontitis may not seek referrals with periodontists. There are multiple reasons for that, but that also means that the general dentist needs to widen what he or she does and increase the capacity to manage periodontitis. Dentists can't manage moderate to severe periodontitis nonsurgically unless they want to take a risk.
My point is that the advent of lasers such as the Waterlase (Biolase) is now allowing dentists to manage moderate and even sometimes severe periodontitis with all-tissue lasers in a minimally invasive fashion. It suggests that more people are getting care, without the fear of gum surgery. And it also means we're losing fewer teeth. Dental lasers can help dentists treat periodontitis and make patients more willing to receive treatment. In fact, recent data from the McGuire study published in the Journal of Periodontology demonstrate how the Repair Perio protocol is superior in procedure time and patient-reported outcomes such as swelling and bruising to traditional periodontal treatment.
Additionally, with a diode laser, like the Epic Hygiene (Biolase) for the dental hygienist, there's a decrease in aerosols so that they don't have to rely as much on the ultrasonic. Therefore, from a hygiene standpoint, the laser comes into play.
One of my colleagues, Dr. Scott Froum, recently stood in front of an audience and simply said, "A periodontist must have a laser if you want to save teeth." He is very much into saving teeth now, as we all are, but he showed case after case after case that now, from a minimally invasive standpoint, we can connect the dots between laser usage and better patient care.
Q: Speaking of connecting the dots, you believe we, as an industry, have to do a better job of explaining the oral-systemic link, correct?
A: I've always said, "Don't use the bumper sticker that reads floss or die." In other words, we need to stop telling patients that if they don't see us, they're going to die of heart disease. No, you're only going to die of heart disease maybe earlier if you already are genetically susceptible to periodontitis and other chronic inflammatory diseases.
As dental professionals, we have to have the correct perspective. If we're not careful about the oral-systemic link, people are going to think we're crying wolf. This isn't about just talking about the oral-systemic link, but rather personalizing it for each patient. It is taking into consideration the patient's medical history and dental history and matching the two together.
I think so often dental practices cookie cut when explaining the oral-systemic link. You must boil it down so it is simple and meaningful for that patient in your chair. Link it to that patient and his or her medical history, including familial history.
Here's an example. This is the way I've always dealt with the smoking issue among my patients. My parents were smokers, so I have a history there.
How do you handle patients who smoke because you know there's a great link between nicotine and periodontal disease? Here's what I say: "You know your chances of losing your teeth are five times greater if you smoke. I'm OK if you want to continue smoking. That's up to you. I'm just suggesting to you that it's going to be a five times greater risk. I'm not going to harass you about it, but you're the one who has to make that decision, not me. And we will modify that we need to see you more often and your home care must be better than average."
Q: So if someone has really never jumped into the oral-systemic link and wants some research to share with those patients who might be affected, what do you suggest?
A: The American Academy of Periodontology still is the best resource. And for studies, refer to the American Journal of Cardiology when it comes to heart disease. I would start with this paper from Friedewald et al.
Q: Any final thoughts?
A: We dentists, on occasion, still think we are "dentists," but we don't realize that we're actually oral physicians and oral healthcare professionals. Until we see the mouth as an organ and just as important as any other organ, it's going to be really difficult to truly impact the lives of our patients in a more meaningful way. However, there is still hope.
The comments and observations expressed herein do not necessarily reflect the opinions of DrBicuspid.com, nor should they be construed as an endorsement or admonishment of any particular idea, vendor, or organization.