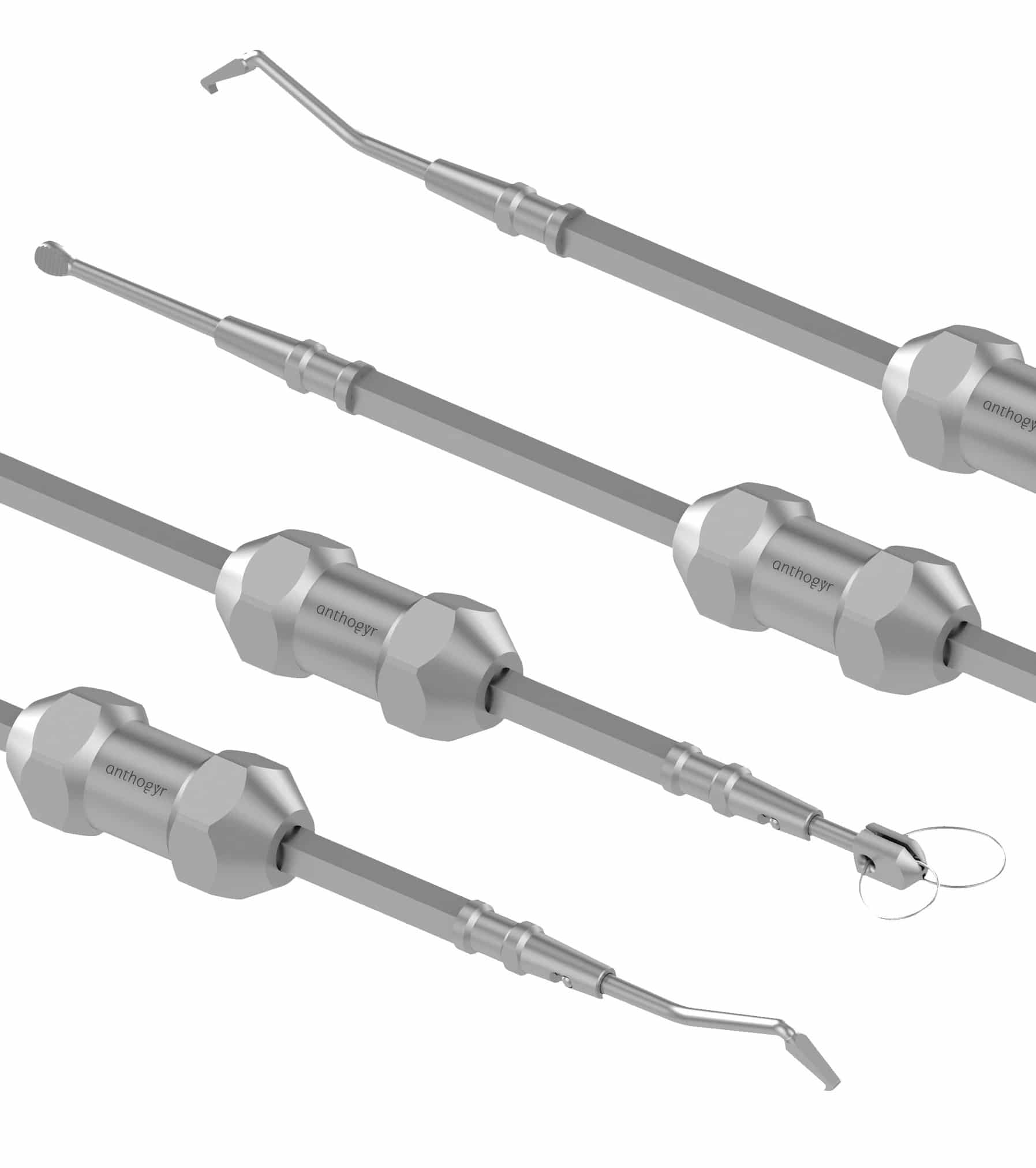 Manual crown and bridge removal
The Safe Remover® crown and bridge remover enables you to successfully carry out crown and bridge removals.
Comfort and safety : the square rod allows for high stability of the insert on the porcelain (no risk of slipping)

New one-click single attachment system (bayonet): fast attachment and hooks will not unscrew

 No damage to the bridge : the wire-tips act in line with the coronary abutment, without any rotation
Instrument intended for the removal of fixed prostheses (unitary or plural).
Square section rod
Increased stability of the device. Good maintenance of the instrument.
ATD wire tip system reduces stress on bridges
Excellent stability in use and reduced risk of fracture of the prosthesis
Bayonet hooking system
Easy handling and secure locking.
Sterilization box
Easy storage and maintenance.