September 5, 2019 — SAN FRANCISCO – Updates to periodontitis and peri-implant disease classifications can help dental professionals improve the care of their patients, according to a presentation at the 2019 ADA FDI World Dental Congress.
The new classifications, which aim to allow dental professionals to better diagnose, prevent and treat periodontal and peri-implant diseases were released in June 2018 following a thorough review from approximately 100 experts from around the globe.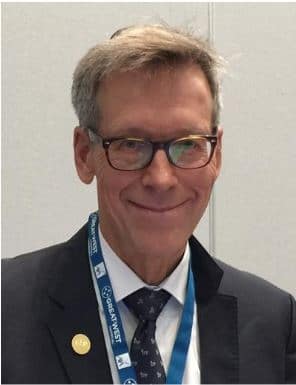 "The new classification facilitates precision medicine in dentistry," said presenter Søren Jepsen, DDS, PhD, the Professor and Chairman of the Department of Periodontology, operative and preventive dentistry of the University of Bonn in Germany. "It is much simpler than you might think at first glance."
Periodontal disease
Under the new guidelines, periodontal disease is defined as the following:
Periodontitis (formerly aggressive and chronic)

Necrotizing periodontitis

Periodontitis as a manifestation of systemic conditions
The key consensus was that bleeding on gentle probing is a sign of gingival inflammation, Dr. Jepsen noted. Bleeding of more than 10% is considered abnormal.
Dentists also must consider a patient's overall health status and some of the following risk factors before making a diagnosis:
Smoking

Nutritional factors, such as a vitamin C deficiency

Hormone changes, such as puberty

Diabetes
"You do not have to populate every single cell of the grid before arriving at an assessment of stage and grade," Dr. Jepsen said.
Though staging cannot be revised, grading can be revised after assessing initial treatment responses, compliance and risk-factor control, he added.
"A stage 4 patient can never be a stage 3 patient, but grading can improve," Jepsen said.