Vicarbo Screw for P6 Abutment SN Angled
Tightening torque: 25Ncm
Art. No. P15451
HIGH-PERFORMANCE CARBON TECHNOLOGY VICARBO®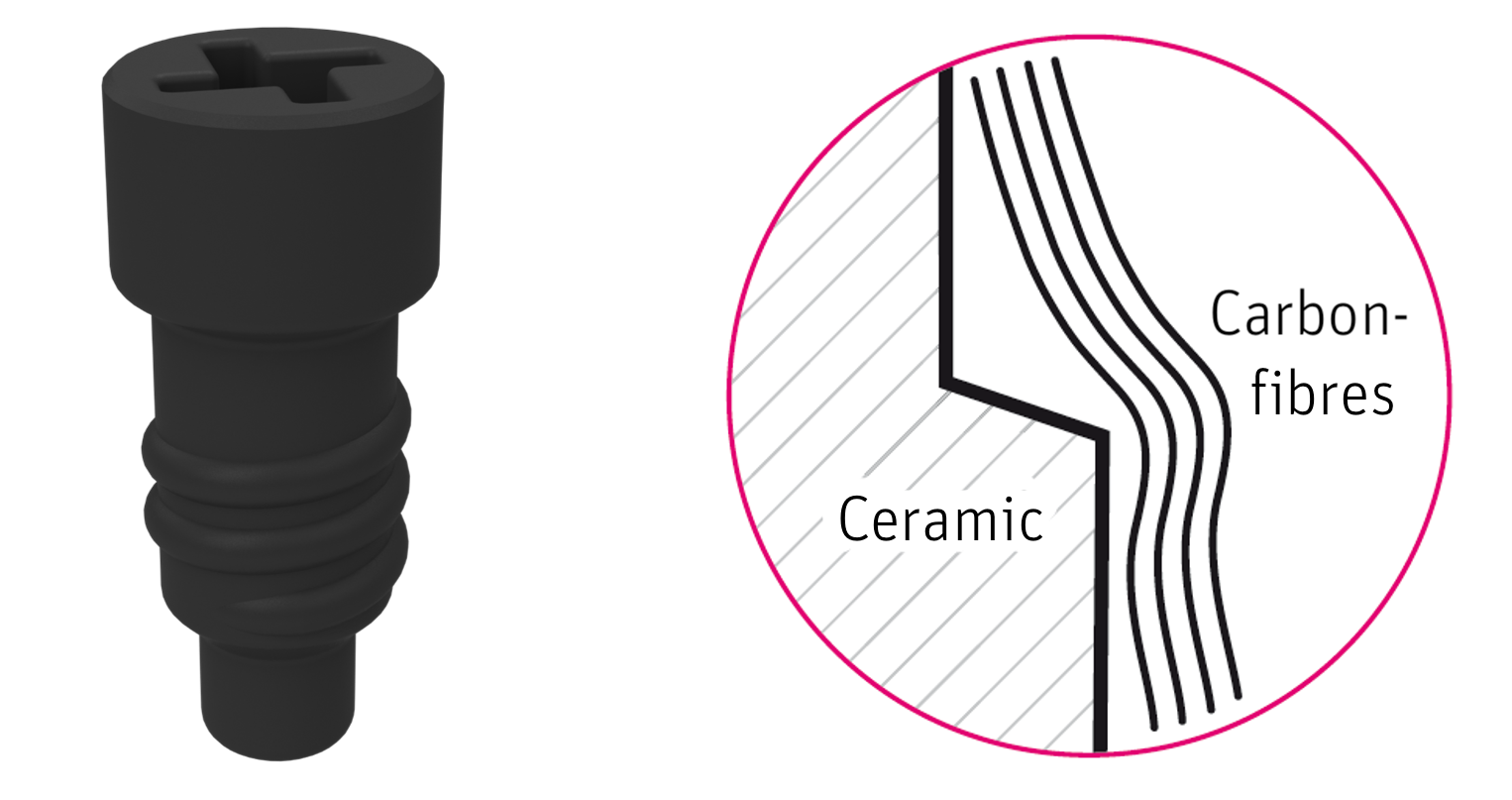 The VICARBO® screw is made of reinforced, high performance carbon fiber threads.
It is characterized by excellent isoelastic properties and demonstrates clear strengths: It is metal-free, biocompatible according to ISO 10993 for long-term implants and nestles into the given contour.
This is also proven by the technical values:
Modulus of elasticity: 110 GPa.
Bending strength: Greater than 1.100 MPa.
Tensile strength: 2.000 MPa (comparison: Grade 5 titanium: 1.000 MPa).
The continuous carbon fibres running parallel to the mould durably absorb the tensile forces and give the VICARBO® screw its high strength.
Relative tensile strength of VICARBO rod and Alternative Implantable Materials
(all values according to manufacturer's specifications)

The reversible screw design enables the ZERAMEX® dental implant to offer a wide prosthetic flexibility while remaining a simple and clear system.
Work with the usual procedures and offer all-ceramic, screw-retained restorations. With the upcoming integration into the Exocad and 3Shape CADCAM systems, you will also benefit from the advantages of a digital workflow.