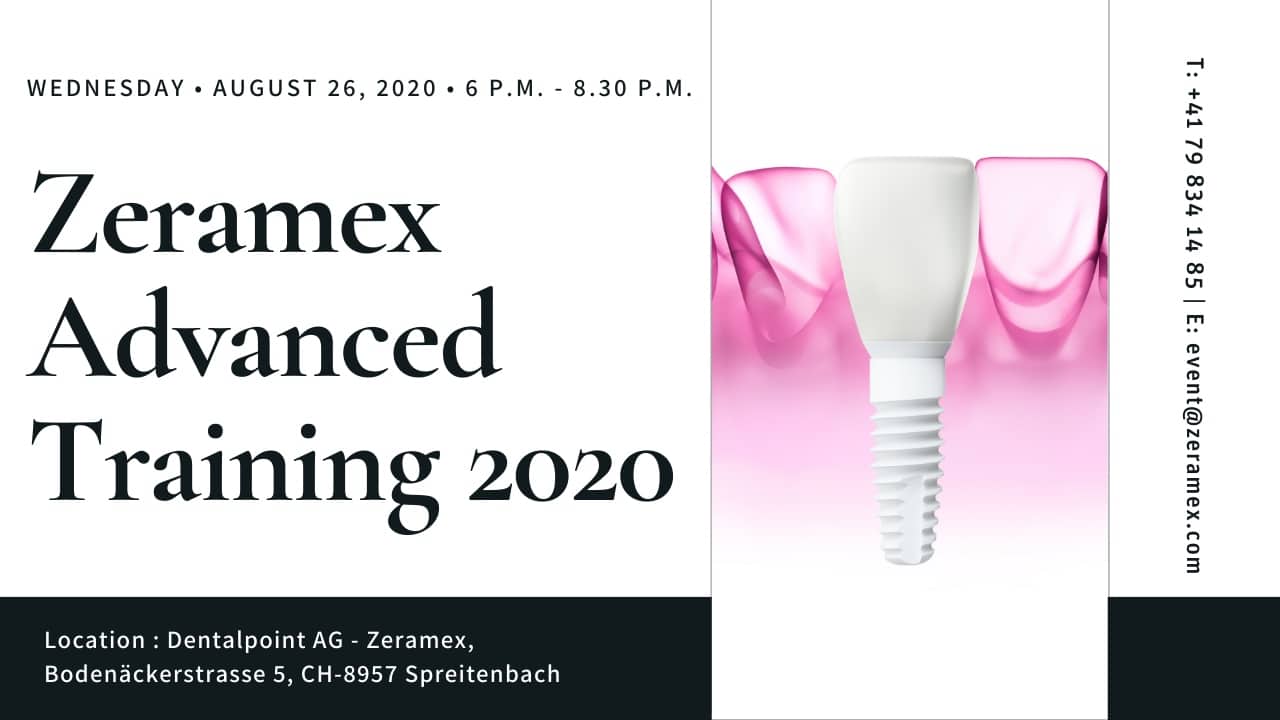 Zeramex Advanced Training 2020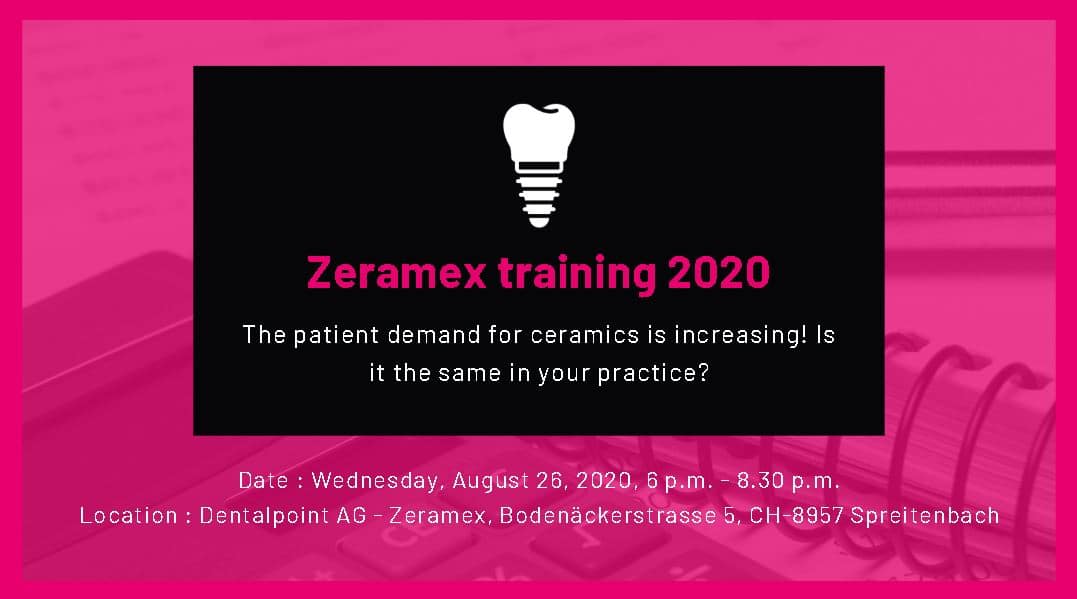 Date & Time
Wednesday, August 26, 2020, 6 p.m. – 8.30 p.m.
Location
Participation Fee
Program & Training Hours
The number of participants is limited, we will consider registrations based on the date of receipt.
In the world of implantology, the demands placed on materials in the mouth are constantly increasing. The positive properties of ceramics in the human body show excellent biological properties. Dentalpoint has been active in the development, design and production of ceramic implants for more than 10 years and makes a substantial contribution to the constant further development of implantology.
ZERAMEX®XT has a tapered design allowing optimal primary stability. The internal connection has been specifically engineered to maximize the strength of rigid zirconia and eliminate any lateral forces on zirconia.  
The precise fitting components offer variable placement close to bone level for enhanced restorative margin. The heart of the connection is the VICARBO® screw. Comprised of many individual threads of carbon fiber that run vertically, uncut down the length of the screw to durably absorb the tensile forces and give the VICARBO® screw its exceptionally high strength.