Date
Oct 15 - 17 2020
Expired!
Pikos Symposium 2020: Hard & Soft Tissue Grafting for Optimal Implant Reconstruction
October 15-17, 2020 at the Ritz-Carlton Grande Lakes in Orlando, Florida
24 CE Hours
Main Session Registration: $2495 US
ZERAMEX & Emerginnova will be exhibiting!
Learn and Perform Some of the Latest Innovations and Proven Best Practices from 8 of the Top Influencers in Implant Dentistry.
The 2020 Pikos Symposium is the leading event for clinicians worldwide offering an opportunity to advance their knowledge in hard and soft tissue grafting for implant reconstruction. Twelve of the world's master clinicians will be presenting their surgical and restorative protocols. Each speaker offers a wealth of knowledge for you, as a clinician.
As an attendee, you will have the opportunity to earn 24 credit hours for the symposium and an additional 4 credit hours for each hands-on workshop. The symposium will cover the entire spectrum of both the scientific and clinical elements of this most relevant area of hard and soft tissue grafting for implant reconstruction protocols. 
Orlando is located in Central Florida and is home to more than a dozen theme parks, including Disney World, SeaWorld, Universal Studios and more. The area is full of numerous restaurants, shopping opportunities, and family-themed attractions. The Ritz-Carlton Grande Lakes offers luxury amenities from an oasis-like spa, fine dining, and a championship-level golf course designed by Greg Norman. Guests will benefit from impeccable service, luxury hotel rooms, and suites, exceptional family-friendly amenities, including a lazy river pool, 24-hour fitness center, and the Ritz Kids program.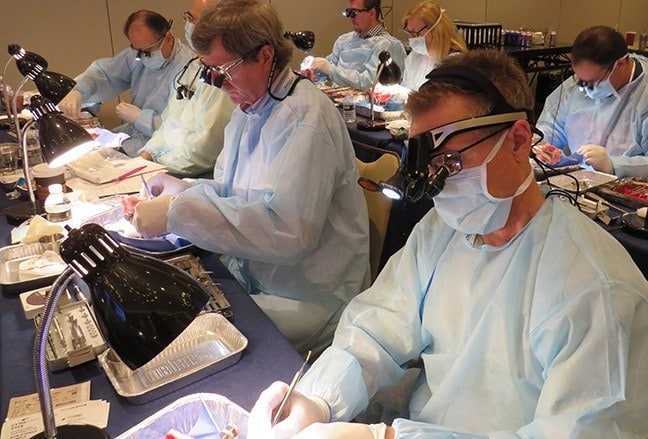 There will be special lectures focusing on Zirconia Implants!
8:00 am - 10:00 am Dr. Georgios A. Kotsakis | Titanium Particles and Peri-implantitis: Myths, Facts and Treatment Implications

Peri-implantitis has been receiving attention following recent studies that showed that it is highly prevalent and difficult to manage. This course will provide the latest evidence-based information on peri-implant diseases with emphasis on a team/interdisciplinary approach to treatment. The program will present the updates on the definition and etiology of peri-implantitis from the American Academy of Periodontology 2018 consensus meeting. The instructor will present research findings on risk factors for peri-implant disease and preventive measures to incorporate into the implant treatment plan prior to implant placement that include implant treatment planning, material selection for cementation, restorative design and maintenance. In addition, the program will review innovative therapeutic protocols for disease prevention and treatment and recent advancements in Implant cleaning instruments and chemotherapeutics.
Wednesday, October 14, 2020 (can be selected when registering for Main Symposium)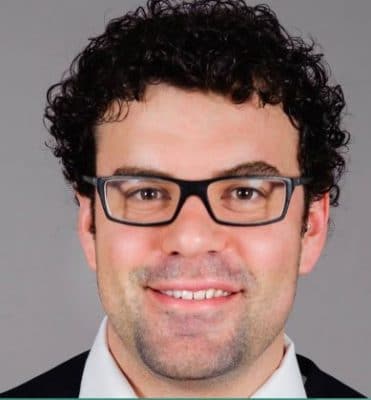 Wednesday, October 14, 2020: 8:00 AM – 12:00 PM
OPTIONAL WORKSHOP WITH DR. RICHARD MIRON
Topic: New Trends in PRF Therapy
(4 CE Hrs) New Trends in PRF Therapy

*COVID-19 guidelines will be strictly observed for your safety.
No Charge for Cancellation
A $25 administrative fee will be charged for substituting a registrant.
Pikos Institute reserves the right to refuse registration and to cancel or modify the conference without prior notice.
Pikos Institute is not responsible for reimbursing prepaid (including non-refundable) customer travel costs. It is recommended that attendees who elect to incur travel costs to attend, schedule and purchase airfare and hotel accommodations with this in mind.
ZERAMEX®XT has a tapered design allowing optimal primary stability. The internal connection has been specifically engineered to maximize the strength of rigid zirconia and eliminate any lateral forces on zirconia.  
The precise fitting components offer variable placement close to bone level for enhanced restorative margin. The heart of the connection is the VICARBO® screw. Comprised of many individual threads of carbon fiber that run vertically, uncut down the length of the screw to durably absorb the tensile forces and give the VICARBO® screw its exceptionally high strength.
Learn more about this Metal-free ceramic dental implant by CLICKING HERE.