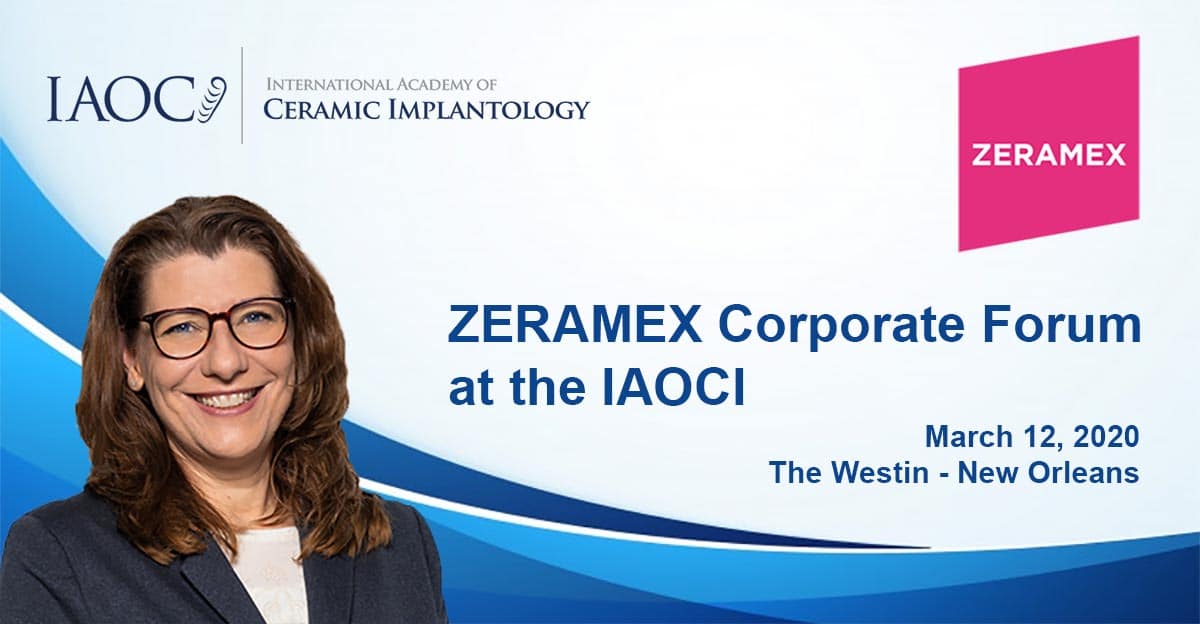 ZERAMEX® Corporate Forum at the IAOCI
Hands-on: Treatment Planning Two-Piece Ceramic Implants in the Cosmetic Zone
Ceramic implants present a new alternative for highly desirable, aesthetic cosmetic restorations in the complex anterior. A formal presentation of the soft tissue and cosmetic challenges of anterior cases will precede a complete hands-on workshop.  All equipment, models and implants will be provided for each attendee. The workshop will present step-by-step treatment planning, implant selection and review guided placement solutions. Additionally, we will review the restorative options and process. The ceramic implants placed will be cutting edge two piece, bone level implants with an internal connection and a carbon fiber screw. This workshop will give you hands-on training to incorporate ceramic implants into your practice.
March 12 – 09:00 AM to 12:00 PM
To register online, click the button below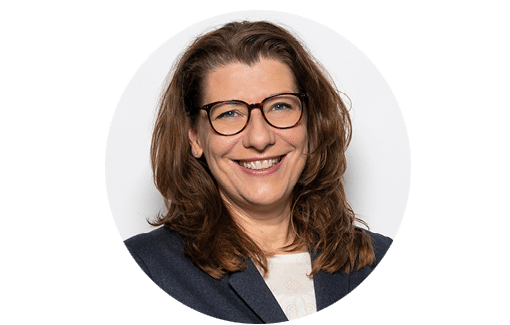 DR. RICARDA JANSEN
Dr. Ricarda Jansen graduated from Liebig University of Giessen/Germany and received her doctorate from University of Cologne/Germany. Following her residency she decided to pursue a career path in the medical device industry. With focus on dental implants and consumables, she has worked over the last two decades for well-known medical device manufacturers in clinical-oriented positions. Before joining the Zeramex Team at Dentalpoint/Switzerland in 2019 she held the position as Director Clinical Affairs at Dentsply Sirona Lab.
As Director Dental Implant Systems at Dentalpoint she is responsible for clinical input and product management. Her key tasks are Training & Education, Key Opinion Leader and Clinical Research. For many years she served as Medical Device Safety Officer.
Dr. Jansen has published several articles and participated in poster presentations. She has been hosted and has lectured at numerous national and international events.
ZERAMEX®XT has a tapered design allowing optimal primary stability. The internal connection has been specifically engineered to maximize the strength of rigid zirconia and eliminate any lateral forces on zirconia.  
The precise fitting components offer variable placement close to bone level for enhanced restorative margin. The heart of the connection is the VICARBO® screw. Comprised of many individual threads of carbon fiber that run vertically, uncut down the length of the screw to durably absorb the tensile forces and give the VICARBO® screw its exceptionally high strength.
Learn more about this Metal-free ceramic dental implant by CLICKING HERE.