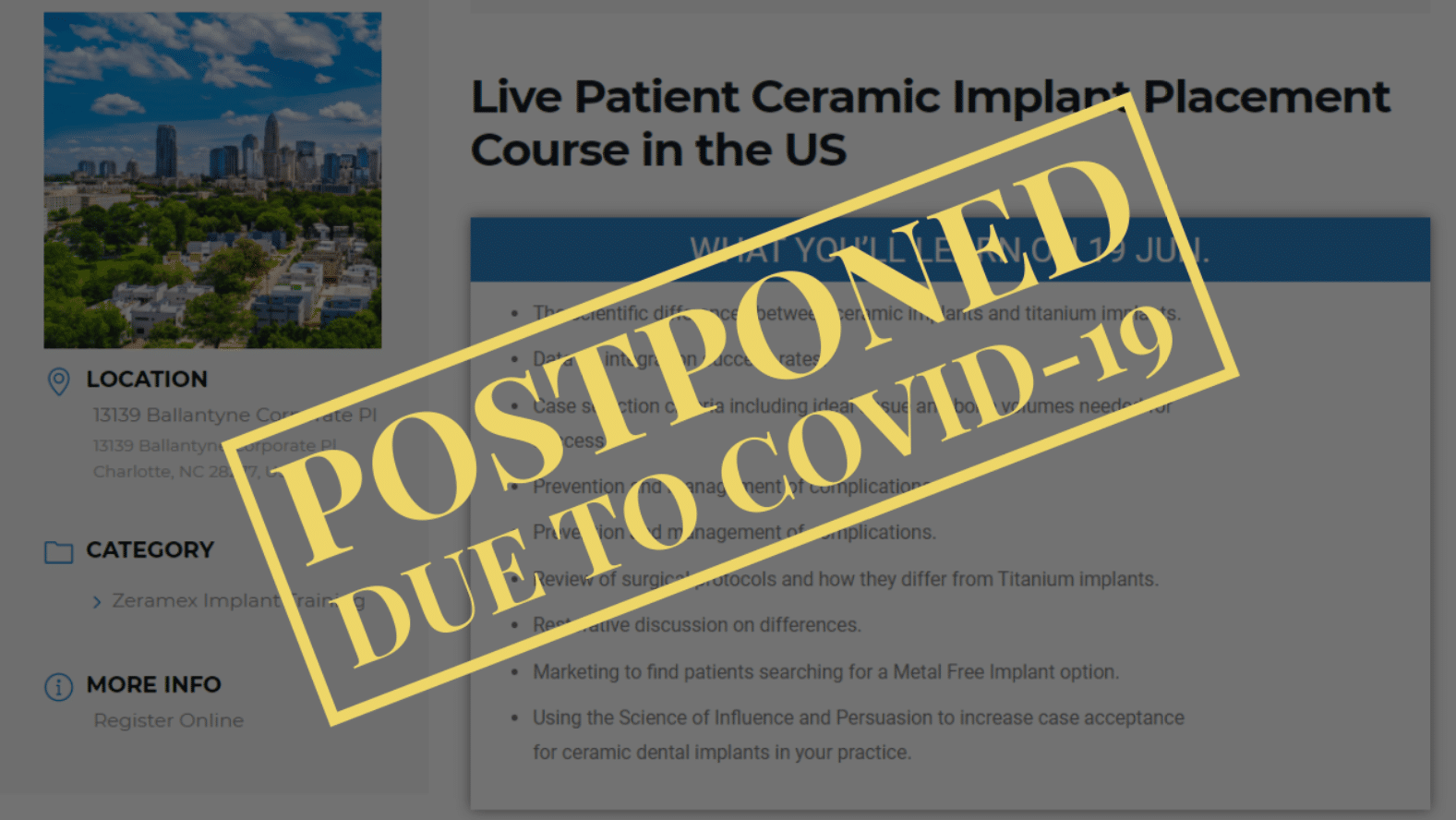 Date
Jun 19 - 20 2020
Expired!
Live Patient Ceramic Implant Placement Course in the US
Due to the current COVID-19 Virus outbreak and travel restrictions, we have decided to postpone the upcoming Ceramic Dental Implant Workshop until further notice.
Thank you for your understanding.
WHAT YOU'LL LEARN ON 19 JUN.​
The scientific differences between ceramic implants and titanium implants.
Data on integration success rates.
Case selection criteria including ideal tissue and bone volumes needed for
success.
Prevention and management of complications.
Prevention and management of complications.
Review of surgical protocols and how they differ from Titanium implants.
Restorative discussion on differences.
Marketing to find patients searching for a Metal Free Implant option.
Using the Science of Influence and Persuasion to increase case acceptance
for ceramic dental implants in your practice.
WHAT YOU'LL LEARN ON 20 JUN.​
Each attendee will watch a live demo surgery by Drs. Phelps and Patel.
Each attendee will work with a patient to place a ceramic implant, regardless
of their state license.
Each attendee will assist another participant for their surgery.
End of day review and discussion of all cases placed that day.
COURSE IS LIMITED TO THE FIRST 10 DOCTORS WHO REGISTER.
To register online, click the button below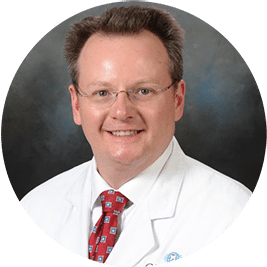 Dr. Christopher Phelps, DMD, CMCT
Chris was awarded the Doctor's Choice National Dental Award in 2016. Additionally, he was chosen for the 2016 Doctor's Choice Top 100, due to a high degree of peer recognition and professional achievement.
Christopher Phelps, DMD, CMCT is an entrepreneur and Amazon bestselling author, Chris is also a general dentist practicing in Charlotte NC. In his first seven years of practice Chris grew his practice revenue by a factor of 10X: growing from one practice location to four. After selling two of those offices for profit, Chris focused on maximizing the capacity of his remaining two practices and enjoyed two consecutive years of $1,000,000 revenue growth in each of the two practices, effectively collecting with two offices what he had collected when he owned four.
The Call Tracker ROI program he developed played a major role: decreasing missed calls by 90% and increasing team conversions of new patient appointments over the telephone from 24% to over 86% which helped increase his new patient numbers from 60/month to averaging over 300/month; all the while decreasing his marketing expenses by 74%.
In 2016 he launched Golden Goose Scheduling to help practices answer and schedule more new patient calls so they didn't have to pay more in marketing money to get them.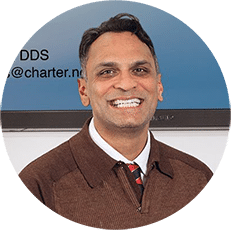 Dr. Paresh B. Patel, DDS
Dr. Paresh Patel is a graduate of the University of North Carolina at Chapel Hill School of Dentistry and the Medical College of Georgia/AAID MaxiCourse. He is a fellow of the Misch International Implant Institute and a Diplomate of the ICOI.
Dr. Patel has placed more than 5,000 implants, has published numerous articles in leading dental journals, and has worked as a lecturer and clinical consultant on dental implants and prosthetics for several companies. He maintains private practices in Lenoir and Mooresville, North Carolina.