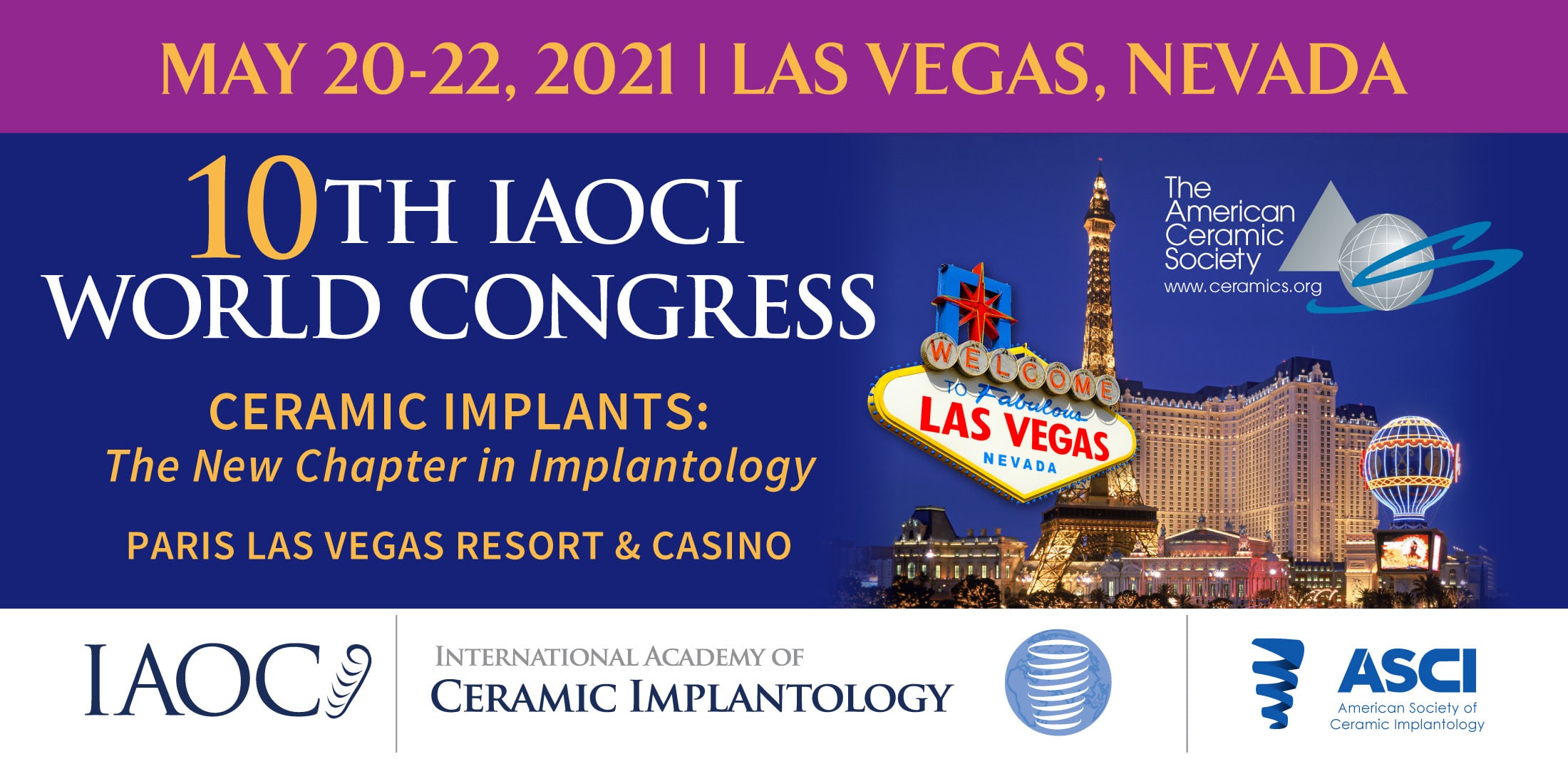 Date
May 20 - 22 2021
Expired!
10th IAOCI World Congress
May 20-22, 2021
The International Academy of Ceramic Implantology presents
10TH IAOCI WORLD CONGRESS
Ceramic Implants: A New Reality in Ceramic Implantology
ZERAMEX & Emerginnova will be exhibiting!​

The 2021 IAOCI World Congress, in Las Vegas, NV, is an international dental meeting with a first-rate scientific program delivered by top international, regional and national speakers. The academy through this yearly congress promotes and delivers innovative and forward-thinking ideas through workshops, lectures and symposia that enhance the understanding of and the rationale for ceramic implants. This is an event where scientists, clinicians, students and manufacturers gather to have access to, learn from and exchange with the largest community of international experts in dental bioceramics science and technology.